I am so very lucky.  In the past week I have been surprised TWICE with some beautiful items by friends who love me.  These items help make for some amazing pictures and I am truly grateful.  Today's items were from Debbie, which consisted of a little crocheted set for a baby boy and a girl.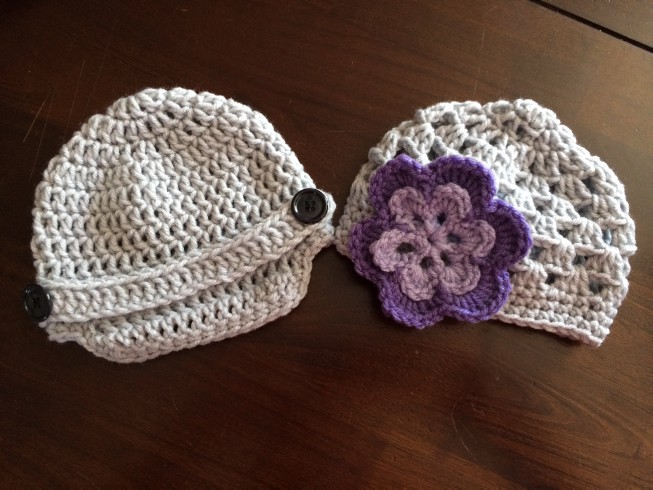 Last week, I received a rushed package from a wonderful friend and That Unique Bowtique.  Arent't they so cute?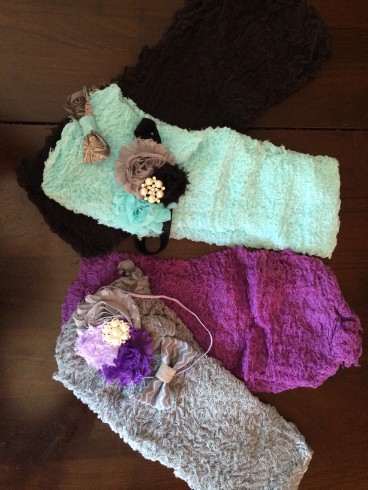 So, it looks like we are all set for a couple of beautiful little visitors this week...