Love does not consist of gazing at each other, but in looking together in the same direction.  ~Antoine de Saint-Exupery
I couldn't help but think of this quote as I saw this picture through my lens.  They are a fun and beautiful couple with a lifetime of love and happiness ahead of them.  We are so honored that they have chosen us to capture their memories and cannot wait for their wedding day.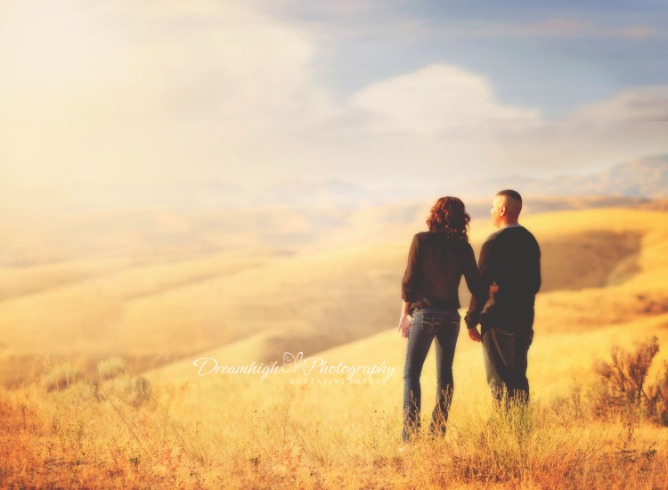 We enjoy capturing these stunning images and are so grateful to have the beautiful landscapes of Idaho that provide these amazing backgrounds.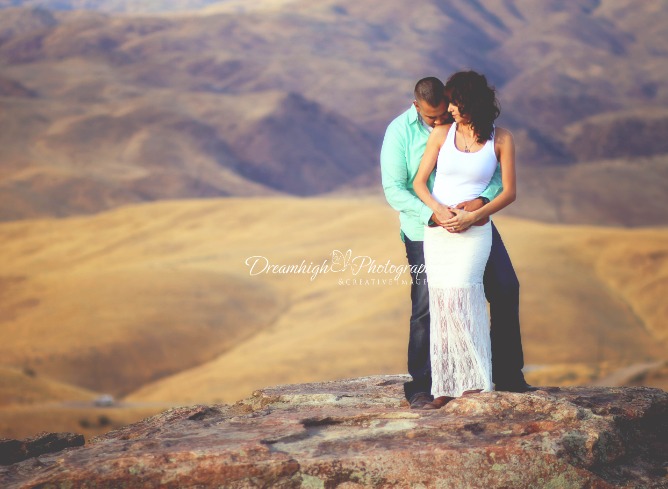 The happy couple in between shots.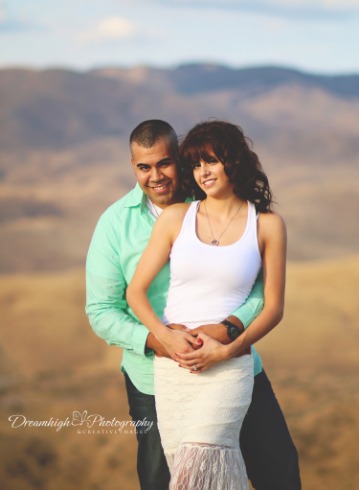 Another amazing shot --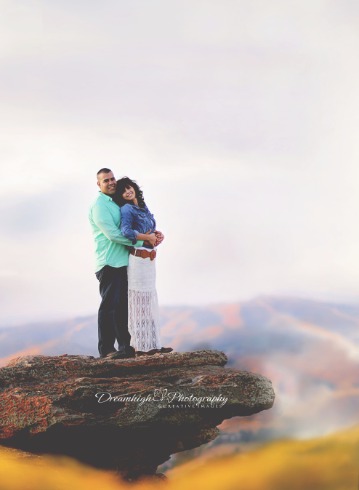 I thought this was so sweet.  Just love them!
As someone who is scared of heights, I admired the heck out of them for letting me get this shot!  They look amazing!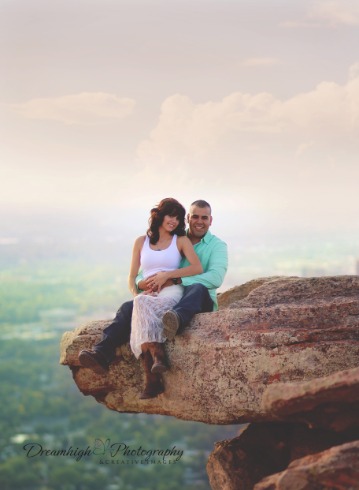 On top of the world, in each other's arms --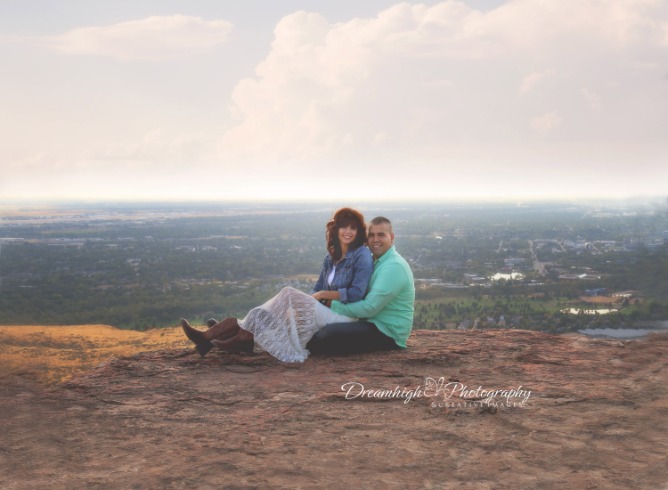 Just enjoying each other's company --
The end off the photo shoot and the end of the day makes for a perfect, pitcturesque moment --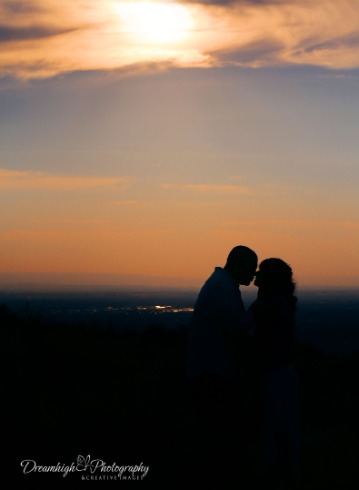 We hope that you will enjoy some more of their images.  Feel free to leave your comments. 
It is our sincere hope that you too will choose Dreamhigh Photography for your photography needs.  We adore doing engagement sessions and it would be our pleasure to help you capture some of these amazing moments.  We provide photography services to the Boise/Nampa/Caldwell/Ontario/Meridian/Kuna and outlying areas.  For more information, please feel free to contact us at (208) 546-1181, through our website here at www.dreamhighphotography.com or through our Facebook page at www.facebook.com/dreamhighphotog.
Please take a look around and enjoy some of our work.  It's an honor to share it with you!